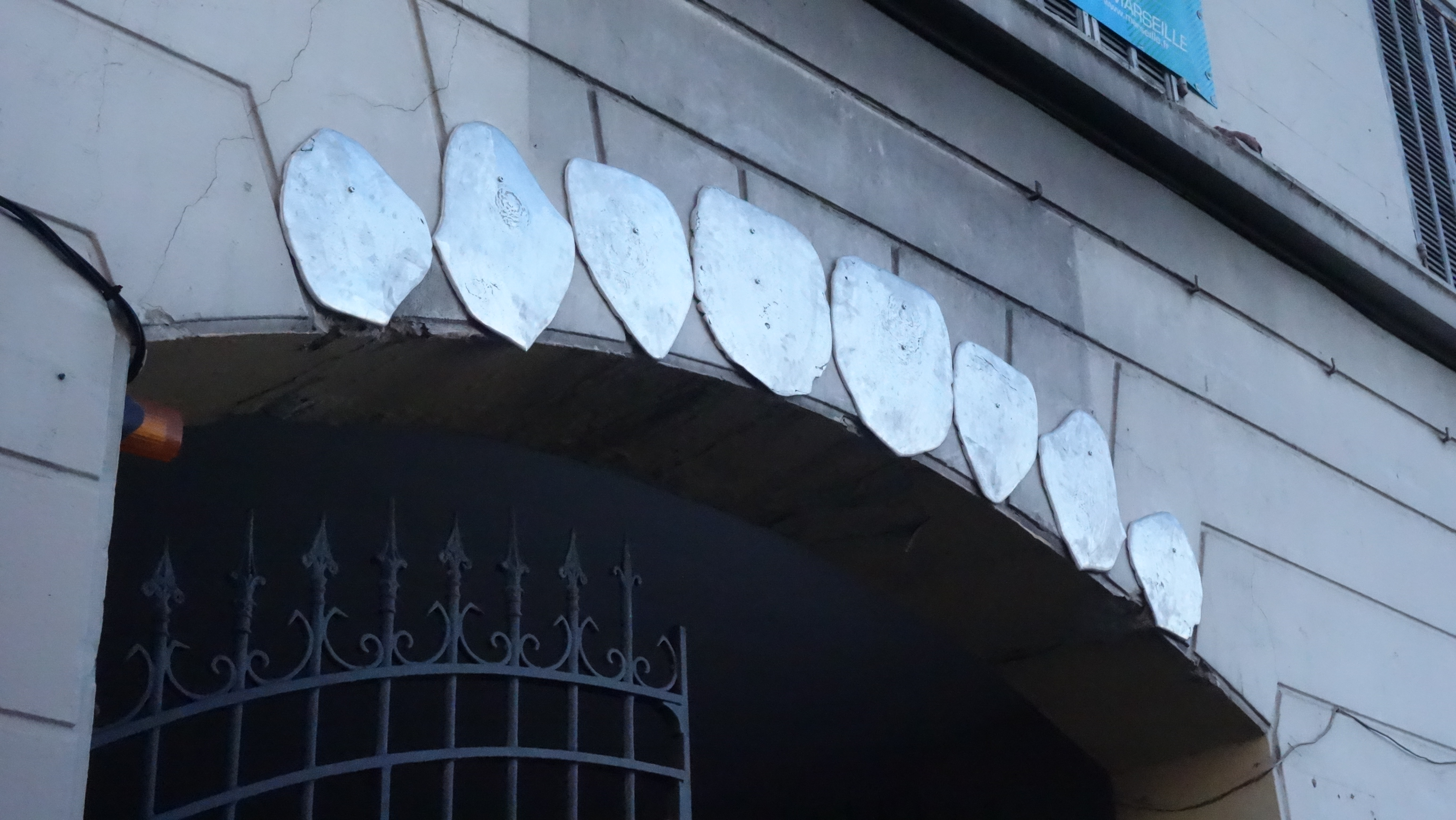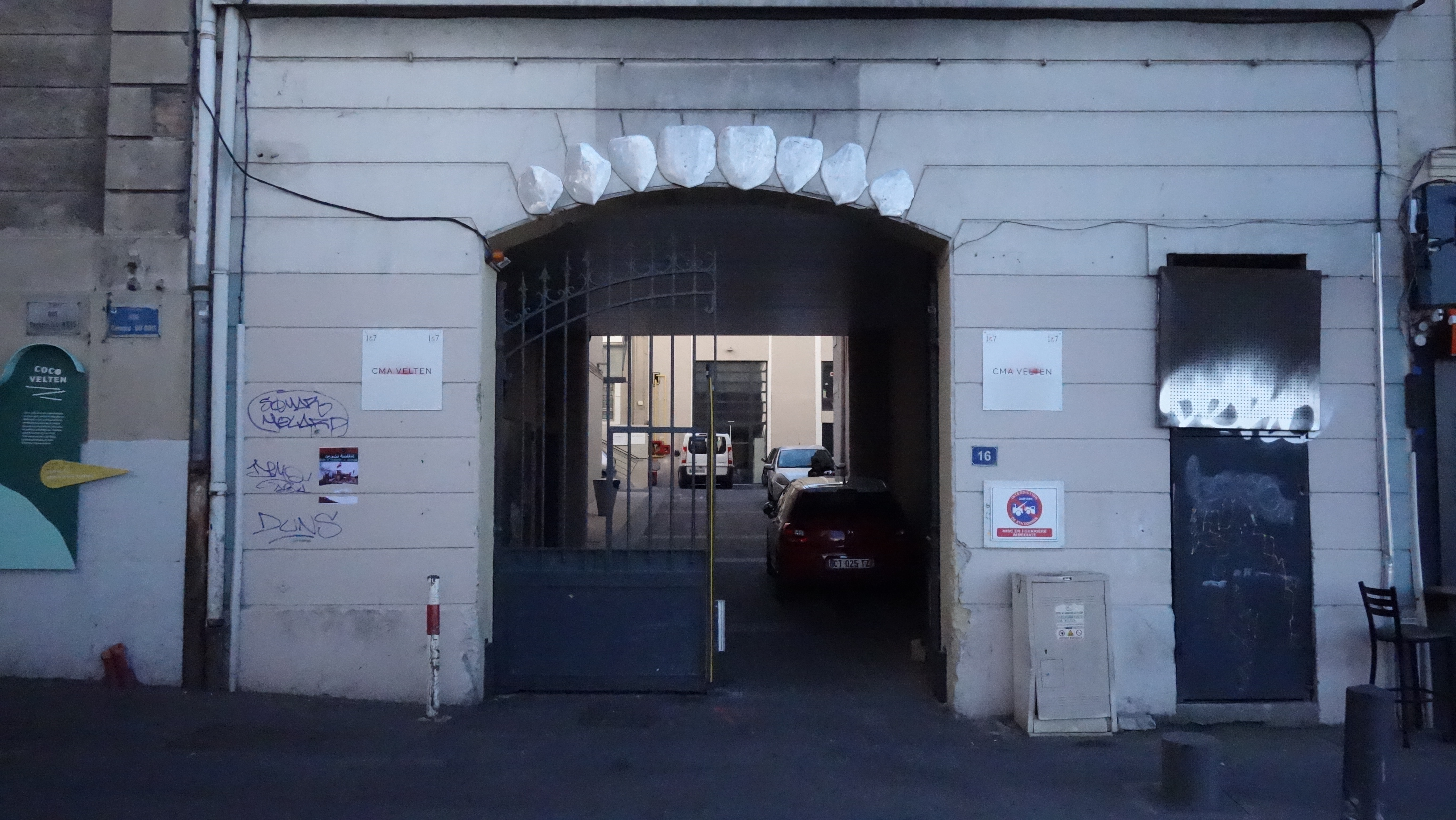 Grillz (2020, Entrance porch
Coco Velten, Marseille)
200x50cm, Aluminum

Grillz (precious metal dental prothesis worn in the hip-hop culture) is composed of eight aluminium plates made-to-measure for the "mouth" of a building, is to say here the entrance porch of the CMA Velten.
This spot is symbolically important because it overlook the Belsunce area, which is coherent with the process I take action to. The plates are made with salvaged cans in the neighborhood then melted in an artisanal aluminium oven made for the occasion in Coco Velten.
In addition, this symbolical spot engages in dialogue with the neigborhood. The work echoes the girders and the metal "splints" along the dilapitated appartment blocks, on the opposite side of the Porte d'Aix place, which can be seen as "braces", from this point of view.